Never fear if your kitchen needs a facelift but you don't have the time or budget for a complete remodel! There are plenty of easy and affordable ways to update your space and give it a fresh look you're craving. From painting to tiling to new appliances, there are endless possibilities for personalization. Keep reading for some great ideas to get you started.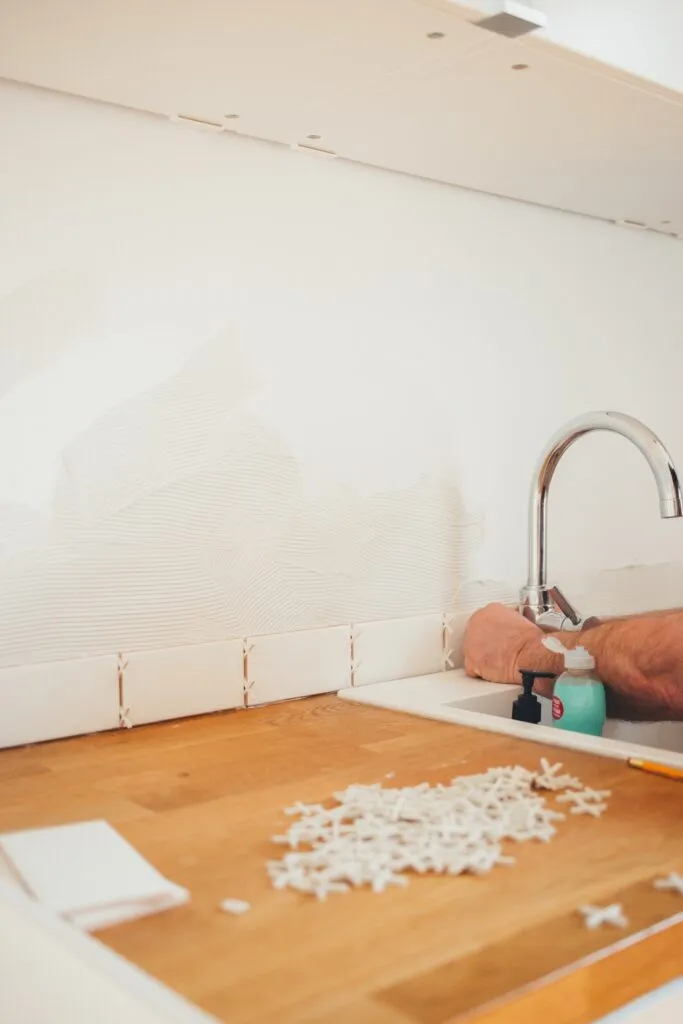 Painting
A fresh coat of paint can do wonders for a tired kitchen. Light colors will help to brighten and open up the space, while darker hues can create a cozier feel.
Why not try an accent wall if you're unsure where to start? Paint one wall a bold color and leave the rest neutral. You can also use paint to update your cabinets or add patterned details like stripes or polka dots.
Tiling
Tiling can be a bit of a tricky project, but it's definitely doable for even the novice DIYer. If you're considering tiling your backsplash or floor, opt for smaller tiles, so the project isn't too overwhelming. You can find tiles in all sorts of colors, textures, and patterns, so there's sure to be something that suits your style.
Tiling is a relatively easy DIY project that anyone can do, and it's a great way to add personality to your kitchen.
Cabinets Refacing
If your cabinets look a bit tired but are otherwise in good shape, consider cabinet refacing as an alternative to buying new ones altogether. This process involves replacing the door and drawer fronts while leaving the existing cabinet boxes intact. It's a great option if you want a significant change but don't want to break the bank.
Lighting
Nothing makes a space feel more dated than old, inefficient lighting fixtures. Updating your light fixtures is easy to modernize your kitchen without breaking the bank.
Consider swapping out those old fluorescent bulbs for some energy-saving LEDs, or install some under-cabinet lights to brighten up dark spaces. You could even add a chandelier for a touch of glamour!
Appliances
If your appliances are looking a little lackluster, consider upgrading them with some newer, more energy-efficient models. While this can be a big investment upfront, it will save you money in the long run on your energy bills.
Plus, newer appliances often have excellent features that make cooking and cleaning easier. The more you use them, the more you'll appreciate having made the switch.
Refinishing Your Floors
Tired floor after all these years? You can make them look new by refinishing them. This project will take some time, but it's well worth the effort for the transformation it will provide.
Start by sanding down the floors to remove any scratches or scuffs, then apply a new coat of stain or paint. You'll be amazed at how different your kitchen looks with freshly refinished floors.
Organize Your Pantry
It's always a good idea to keep your pantry organized, but it's essential if you're trying to give your kitchen a more polished look.
Take some time to go through your pantry and get rid of any expired food or items you no longer use. Wipe down the shelves and line them with pretty contact paper or shelf liner. Then, arrange everything in a way that makes sense to you. If you have many small items, consider using baskets or bins to keep them organized and label them so you can easily find what you need.
A well-organized pantry will make your kitchen look neater and more put together. Plus, it'll be easier to find what you need when cooking or baking.
Update Your Window Treatments
Although they might not seem like much, your window treatments can really make a difference in the overall look of your kitchen. If you have old, tattered blinds or curtains, consider replacing them with something new.
All sorts of options are available, from simple roller shades to pretty patterned curtains. Just be sure to choose something that coordinates with the rest of your kitchen décor.
If you're on a tight budget, give them a quick makeover by giving them a new coat of paint. This will brighten the space and make your window treatments look brand new. Freshly cleaned curtains will also make a big difference.
Add Some Greenery
Bring some life into your kitchen by adding some plants or flowers. Plants can do wonders for a space and are especially beneficial in the kitchen. Not only do they add a touch of nature to your décor, but they can also help purify the air. This is an easy and inexpensive way to brighten the space and add a touch of nature!
If you don't have a green thumb, opt for some faux plants instead. They'll give you the same benefits without the hassle of having to care for them.
Conclusion
There are endless possibilities for updating your kitchen without spending a fortune or undertaking a major renovation project. However, if you're considering any significant changes to your kitchen, it's always a good idea to consult with a professional before getting started. They can help you ensure that your project is done correctly and safely, and they may even have some great ideas you hadn't thought of before.
When it comes to kitchen updates, you can do all sorts of things to make a difference. Just be sure to choose projects that fit your budget and skill level, and don't be afraid to get creative!