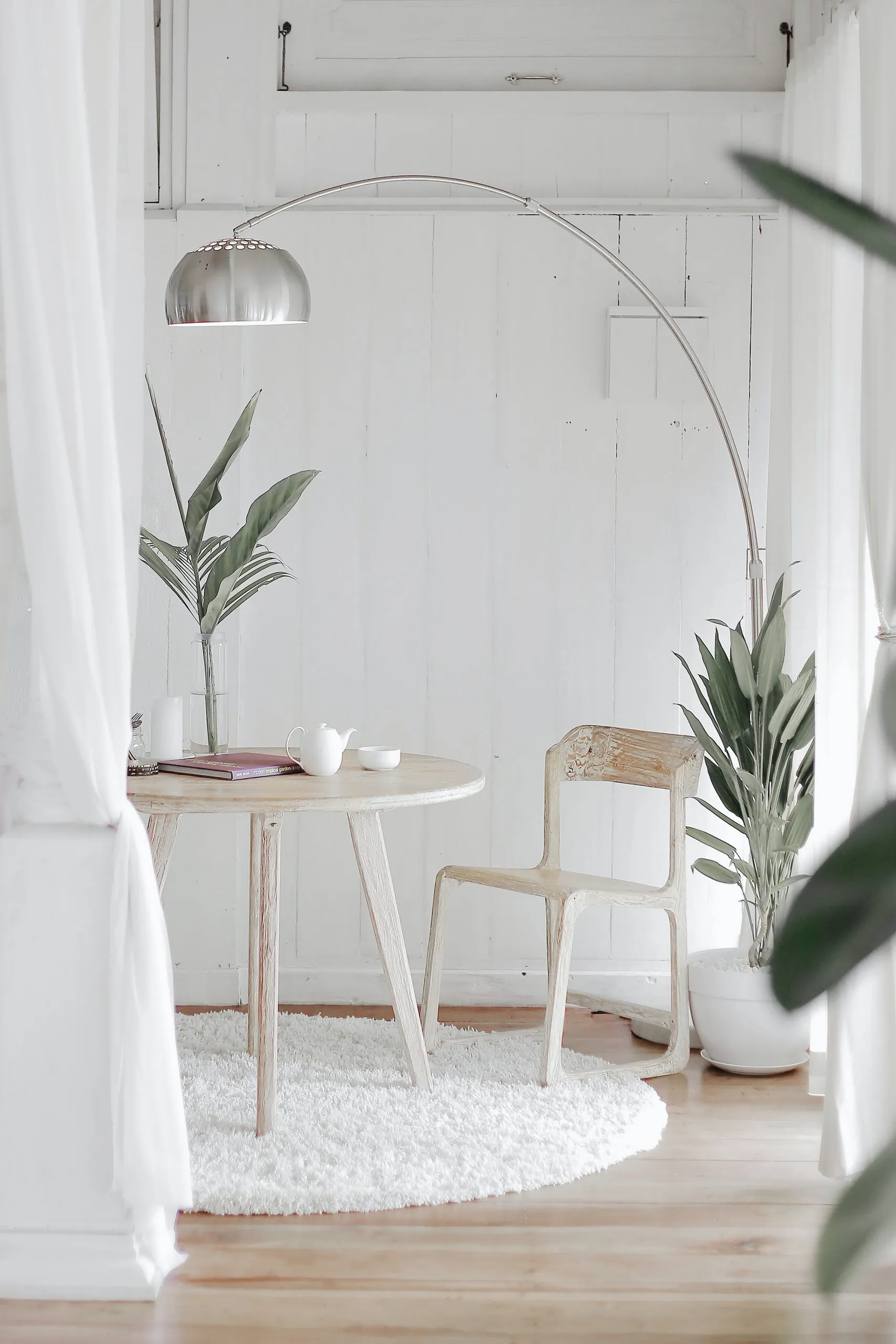 Cement floors are a popular choice for many homeowners due to their durability and low maintenance. Over time, they can become stained and dirty, affecting their overall appearance. Not only can your cement floors look bad but they can hold odors in all of the tiny crevices in the cement as well as become slick with oil in places like your garage. Seeing cement floors are most often found in unfinished basements and garages these floors can get out of hand before people think to do the work. Adding this to your spring cleaning list or diving in when you realize it needs to be done can go a long way in helping to maintain your home.
Sweep or Vacuum
The first step in cleaning cement floors is to remove any dirt and debris that has accumulated on the surface. This can be done by sweeping the floor or using a vacuum cleaner with a brush attachment. Make sure to get into all the corners and edges to remove any dirt or debris that may have accumulated. If there is a lot of stuck-on dirt you can break it free with a stiff utility broom or dry scrub brush.
Mop the Floor
Once the floor has been swept or vacuumed, it's time to mop. Fill a bucket with warm water and add a small amount of mild detergent. Dip a mop into the solution and wring out any excess water. Then, mop the floor, making sure to get into all the corners and edges. You may need to refill the bucket a few times to clean the entire floor. You may need to do a couple of mops over your concrete floor if it has been a while.
Remove Stains
Stains can be stubborn and difficult to remove, but with the right tools and techniques, it's possible to get rid of them. For general stains, you can use a mixture of warm water and mild detergent. For tougher stains, you may need to use a specialized cleaner designed for concrete floors. Always test a small, inconspicuous area before using any cleaner to make sure it doesn't damage the surface.
Strip the floor
If your concrete floor has some major issues and deep stains that are difficult to remove you can still your concrete floors using a harsh chemical cleaner called TSP. This can be found in the automotive sections and is great for stopping away grease and oil along with other messes. You can of course use any stripper to do this job. There is a wide variety on the market including gels that can be easy to spread. Be sure to wear a mask and eye protection when using strippers to clean your concrete floors.
If your concrete floors are painted you will want to skip this step or avoid the areas you have painted as strippers work amazingly well to break down and strip away paint even if it is unintentional.
Consider a power washer
Concrete floors are a great use for your power washer. If you have a power washer and proper drainage for the floor you are cleaning you can often add a degreaser to your power washer and quickly clean the entire floor in one step much easier than following the above steps to get your floor clean and stain-free. Remember to not use the highest setting no matter how tempting as you can break apart older concrete floors this way.
Rinse the Floor
After you've removed the stains, it's time to rinse the floor. Fill a bucket with clean water and use a mop to rinse the floor. Make sure to remove all traces of detergent and cleaner, as they can leave streaks and residue on the surface. If you have a large floor, you may need to rinse the floor in sections. If you do not have good drainage to raise the floor and allow it to drain the excess water you can achieve this by mopping a few times with clean water until the water comes out clean.
Dry the Floor
After you've rinsed the floor, it's important to dry it thoroughly. To speed up the drying process you can use a clean, dry mop or cloth to absorb any remaining water that did not drain away on its own. If possible, open windows or use a floor fan to help speed up the drying process. Do not walk on the floor until it's completely dry, as this can leave footprints and marks that will settle into the pits of the concrete.
Seal the Floor
After you have cleaned your concrete floor you can then protect it with a concrete sealant. Not only does this protect the appearance of your concrete floor and make it easier to clean, it can aid in preventing the transfer of moisture through the concrete.
Sealing your cement floor will help to protect it from stains and scratches, and will also enhance its appearance. There are many different types of concrete sealers available, including penetrating sealers and topical sealers. Choose the type of sealer that's best suited for your floor and your needs. Be sure to follow the manufacturer's instructions for application.
Cleaning cement floors can be a simple process with a big reward when it comes to making your living space more comfortable and improving the usability of your space. With a little elbow grease and the right tools and techniques, you can bring back the original luster of your floor or return the original traction that the concrete floor provided to help protect you from slipping in areas like your garage or workshop. Make sure to clean your floor regularly to maintain its appearance and extend its lifespan.
Remember, when cleaning cement floors, it's important to use the right tools and techniques to avoid damaging your floor. If you are too rough on an old concrete floor you may find that bits and pieces will chip away. With a little bit of time and effort, you can have beautiful and clean cement floors that will last for years to come.