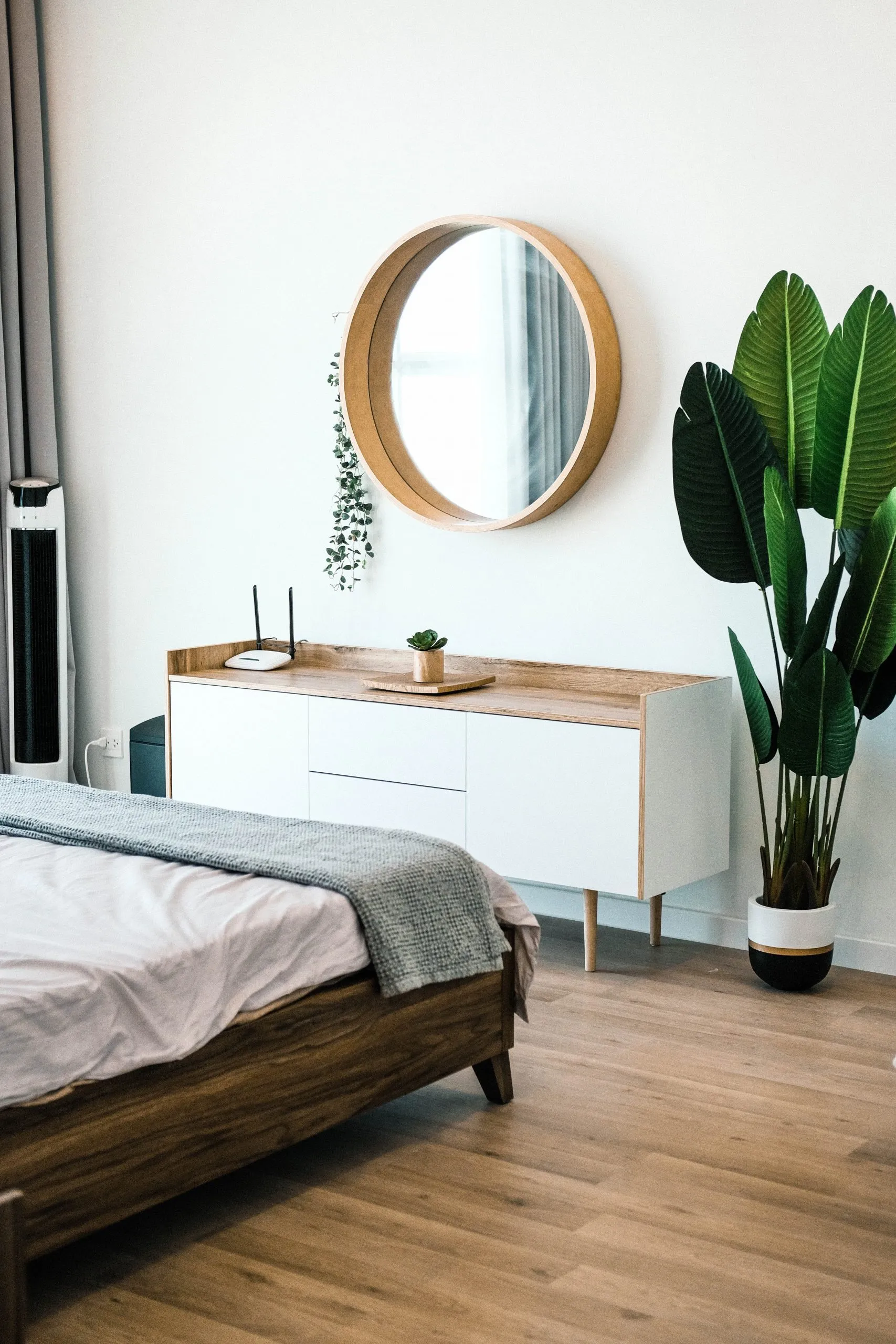 Deep cleaning your bedroom is an important task that should be done regularly to ensure a healthy and relaxing environment. A cluttered messy bedroom can make it hard to sleep or focus leading to stress. A good deep cleaning is more thorough than your regular cleaning routine and involves getting into all the nooks and crannies to remove dirt and grime that may have accumulated over time and help make your space more enjoyable.
Declutter
The first step in deep cleaning your bedroom is to declutter. While decluttering should be a habit all over the home the bedroom often gets overlooked because less people enter your personal space.
This means getting rid of any items that you no longer need, use or love. Sort through your clothes, books, and knick-knacks, and donate or dispose of items that you don't need. Having a clutter-free space will not only make it easier to clean but will also make your room look and feel bigger while helping to achieve a low-stress environment.
Laundry
Before you start cleaning, tackle your needs. Strip the bed and wash everything leaving it bare while you work on cleaning the room. Wash all of your bedding, including sheets, pillowcases, and comforters, in hot water to kill any bacteria and allergens. If possible, air-dry your bedding in the sun, which will help to freshen it up and kill any remaining bacteria. While you're at it, wash any other clothes that are lying around your room. After your room is done being deep cleaned your laundry should be done and ready to remake your bed.
Dusting
After you have decluttered, it's time to start dusting everything that remains. Dust builds up on all surfaces, including furniture, shelves, and even ceiling fans. Use a microfiber cloth to gently dust surfaces, paying extra attention to areas that tend to collect dust, such as bookshelves and window sills. This will help make your room look cleaner and help to get rid of allergens that can make you sick and even harm your breathing in your sleep.
Cleaning surfaces
Once you are done stringing up the ones you can work on cleaning up the mess. This includes your dresser, nightstand, and other furniture. Use a multi-surface cleaner and a soft cloth to wipe down surfaces, paying special attention to areas that tend to get dirty, such as handles and knobs. If you have any leather or suede furniture, make sure to use specialized cleaners to avoid damaging the material. Most people do not realize that they can permanently damage their materials by using everyday cleaners on these surfaces.
Under your bed
When deep cleaning your bedroom you want to take the time to get under your bed. If you do not have a bed frame that seals off the bottom of your bed you will find that things you have dropped easily end up under the bed and are forgotten about during regular cleaning. Sweeping or vacuuming under your bed even if items are not stored under there can help reduce allergens in your space. If you find a lot ends up under your bed you can use under-bed storage containers to help book this space while providing you with more usable storage room.
Vacuuming
After other surfaces are clean you can move on to the floor. Doing the floor last allows you to only have to do the floor once. Vacuuming your carpets and rugs is an effective way to remove dirt, dust, and other debris that has accumulated. Make sure to use the attachments on your vacuum cleaner to clean under and around furniture, in corners, and along baseboards. If you have hardwood floors, you can use a damp mop to clean them.
Cleaning windows
Windows can accumulate dirt, grime, and streaks, making your room look dingy. To clean your windows, you'll need a squeegee, a bucket or a spray bottle of soapy water, and a microfiber cloth. Once they are clean, use the squeegee to remove the excess water and leave the windows streak-free. If you have streaks you can buff the glass with a microfiber cloth to fix the issue.
Cleaning the closet
The closet is often the most neglected part of the bedroom, but it's also one of the areas that can benefit the most from a deep clean. Sort through your clothes and donate or dispose of anything that you no longer wear or that doesn't fit. Clean the shelves and vacuum the floor to remove any dirt or dust. If you haven't decluttered your closet because you do not know what you use and do not use flip your hangers over the other way. As you wash and put away the items you wear you can turn the clean items hangers the right way to see exactly what you use and what you do not.
Finishing touches
Finally, add some finishing touches to your bedroom. This could include adding some new pillows or a fresh coat of paint. You could also add some plants to your room, which will help to improve the air quality and add a touch of nature. Light a scented candle or spray some room freshener to give your room a pleasant aroma.
Deep cleaning your bedroom can be a time-consuming task, but it's well worth the effort. A clean and organized room will help to create a peaceful and relaxing environment, making it easier to get a good night's sleep. Make sure to incorporate deep cleaning into your regular cleaning routine to maintain a clean and healthy bedroom.
The key to deep cleaning is to take it one step at a time and not to get overwhelmed. Set aside a day or a weekend to deep clean your room or make it part of your spring cleaning. Be it a week or two that you put into deep cleaning your entire home, and make sure to have all the supplies you need on hand. With a little bit of elbow grease and a positive attitude, you'll have a sparkling clean and comfortable bedroom in no time.