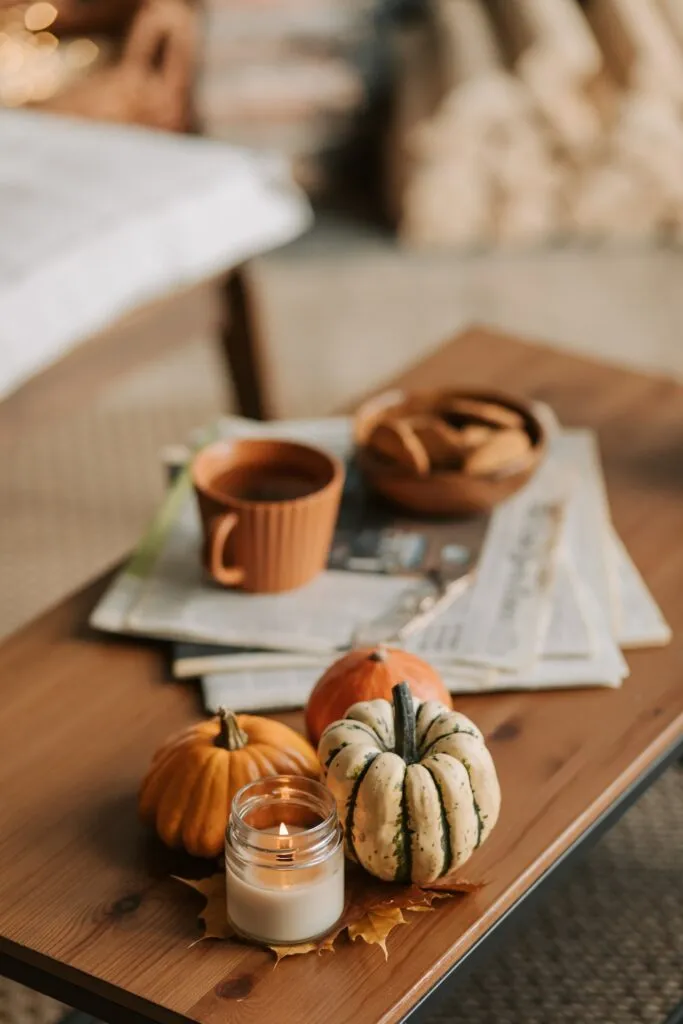 The start of a new half-year is the perfect time to declutter and freshen up your home. In fact, I usually have two big decluttering per year: one at the start of spring and another at the beginning of autumn. This gives me a chance to get rid of any items we no longer use as well as deep clean all the nooks and crannies of my home.
There's something about a blank slate that makes it easier to let go of things you no longer need or love. And as you clear out the old, you make way for the new—new season, new memories, new adventures. So, if what you're looking for today is ways to make your home feel more welcoming, here are a few ideas:
Give Your Entryway a Makeover
Your entryway is the first thing guests see when they come over, so you want to make sure it's clean and inviting. Take a look at your entryway and ask yourself if it's welcoming. Does it look like somewhere you would want to step into? If not, give it a little makeover.
A fresh coat of paint can make all the difference. You could also add a new rug or doormat, some potted plants, or a few pieces of seasonal decorations. These small changes can go a long way in making your home feel more welcoming.
Declutter Your Home
One of the quickest and easiest ways to make your home feel more welcoming is to declutter it. Of course, you don't have to declutter everything right now, but a quick check and declutter of the main living areas can work wonders.
Start with your entryway and declutter any items that don't belong there, such as shoes, umbrellas, coats, etc. Then move on to the living room, bedroom, and so on. The less clutter you have, the more spacious and welcoming your home will feel.
Declutter Your Living Room
The living room is often the center of the home, besides the kitchen. Therefore, it's important to keep it clean and clutter-free. This doesn't mean you have to get rid of all your belongings—just focus on decluttering.
Start by going through your bookshelves and getting rid of any books you no longer want or need. Then, move on to your knick-knacks, decorative items, etc. The goal is to declutter your living room so that it feels more spacious and inviting.
To make your room feel cozier, especially if you're preparing for the cold season, add some throws and pillows, a cozy blanket, or even a few candles. Your living room now looks and feels more hygge than ever.
Organize Your Kitchen Counters
A cluttered counter can make your whole kitchen feel chaotic, and maybe embarrassing when guests come over. Do a quick declutter of your countertops, wipe down surfaces, and put away any items that don't belong there.
It's amazing how much difference this can make in the overall feel of your kitchen. Plus, it will be much easier to cook and prepare meals when your counters are organized and clutter-free.
If you have a lot of space, a flower vase or two can make a big difference. Add some herbs pots by the window if you want to give your kitchen a more homey feel.
Clean Your Bathroom
Your bathroom is another important room to keep clean, especially if you have guests staying over. A quick once-over with a cleaning cloth should do the trick. Wipe down surfaces, empty the trash can, and hang up any wet towels.
If your bathroom doesn't always smell the best, try using a diffuser with essential oils. This will make your bathroom smell pleasant and inviting. You could also add a plant or two to purify the air and make your bathroom feel more like a sanctuary.
Freshen Up Your Space
Once you've decluttered, it's time to freshen up your space. Give walls a fresh coat of paint, shampoo carpets, wash windows, dust light fixtures, and baseboards… basically, do anything and everything that will make your home look and feel clean and new again. This is also a good time to add some personal touches like family photos or artwork that makes you happy.
Another easy way to make your home feel more welcoming is to bring in some nature. Add some fresh flowers or green plants to your space. Not only will they add color and life to your home, but they'll also help purify the air. Win-win!
Let in the Light
One final tip for making your home feel more welcoming is to let in as much natural light as possible by opening curtains and blinds during the day.
During summertime, take advantage of the longer days and open up your windows to let in a fresh breeze. Not only will this make your home feel more welcoming, but it can also help improve your mood and energy levels.
Conclusion
Fall is just around the corner, and it means time to change our homes to match the season. By following these simple tips, you can make your home feel cozy, inviting, and welcoming in no time. Just remember that making your home a place you love doesn't have to be expensive or time-consuming. Sometimes the simplest changes can have the biggest impact!