Lady, we get it. Life is hectic. You're constantly on the go, and the last thing you want to do is come home to a pile of laundry or a sink full of dishes. But hear us out—what if we told you that taking some time out of your day to organize your space could make your life much easier? Here are five ways that getting organized can help you feel more relaxed and in control: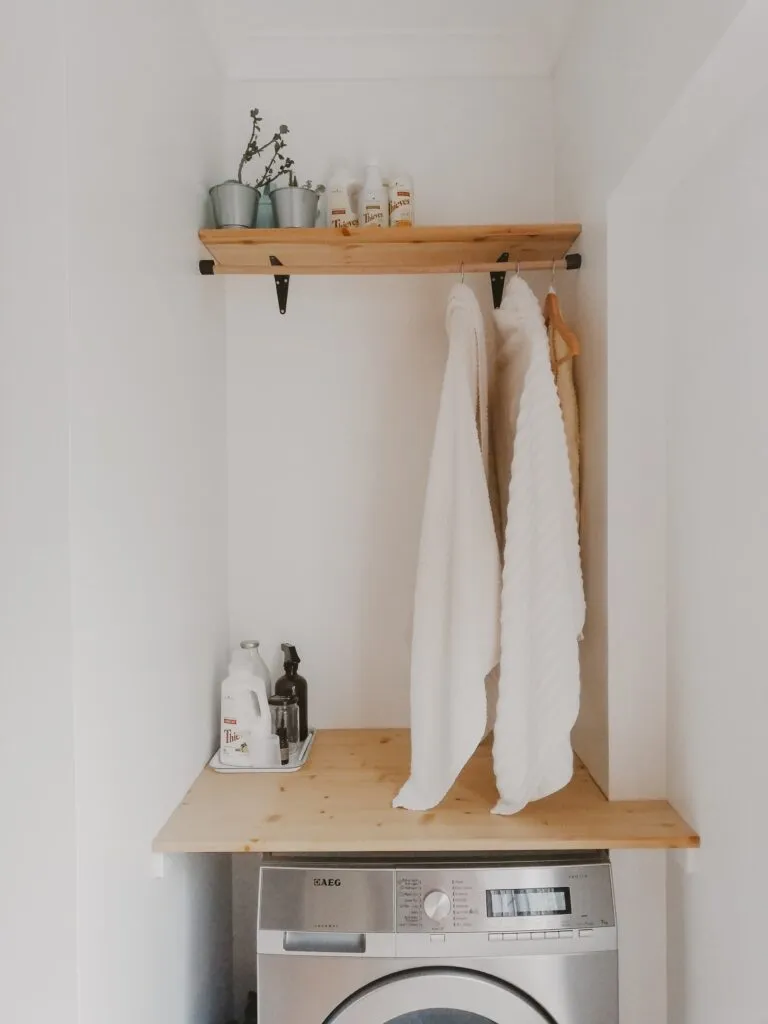 #1 You'll Have More Space.
Obvious and straightforward! When your home is cluttered, it can feel smaller and cramped. But when everything has its own place, suddenly your living room doesn't seem so small after all. You'll also have more room to enjoy your things rather than just trip over them.
One of the most cluttered areas in many homes is the kitchen. If your countertops are constantly cluttered with appliances and cooking paraphernalia, it might be time to invest in additional storage. Adding a few extra shelves or cabinets can make a world of difference regarding the overall feel of your kitchen.
Another space that will significantly benefit from some extra organization is your garderobe or clothes closet. If your clothes are crammed into a small space, it can be challenging to find what you're looking for—and even more difficult to keep your clothes wrinkle-free. Investing in extra storage, like shelving or hangers, can help you make the most of your closet space and keep your clothes. But what if you have too many clothes to fit into your closet? In that case, it might be time for a purge. Getting rid of clothes you don't wear anymore can free up a lot of space—and make getting dressed in the morning much easier.
#2 You'll Use Less Time Cleaning.
Suppose you spend half an hour every day looking for your keys or trying to find a matching sock; that adds up to over 180 hours yearly! And that's not even counting the time you spend cleaning up messes that you could have avoided if things were just organized in the first place.
Imagine you just got home from a long day at work. The last thing you want to do is spend an hour cleaning up your kitchen before you can even start cooking dinner. But if your kitchen is organized and everything has its own place, cleanup will be a breeze, and you can begin to make dinner immediately.
The same goes for other areas of your home. If your bathroom is cluttered with products, it can be difficult to keep it clean. But if you have a place for everything and keep things tidy, you'll find that cleaning is much easier—and takes much less time.
Having a place for everything and keeping things tidy can cut down on wasted time and energy spent cleaning, which means you'll have more time to relax and enjoy your life.
#3 You'll Have an Idea of What You Have Now.
When everything is shoved into drawers or crammed onto shelves, it's easy to forget what you even own. Oftentimes, we end up buying duplicate items because we simply can't find what we need when we need it.
And we all know the feeling of standing in front of your garderobe every single morning, wondering what on earth you're going to wear because everything is such a mess. Right? RIGHT? We all have been there.
But if you take the time to organize your clothes, you'll be able to see everything you have at a glance. Not only will this save you time in the morning, but it will also help you avoid buying duplicate items.
Organizing your belongings can help you keep track of what you have so that you only buy what you actually need, saving you both money and storage space in the long run.
#4 You'll Feel Better.
It's no secret that disorganization can lead to stress and anxiety. No one can ever feel truly relaxed in a cluttered and messy home. If you're constantly surrounded by chaos, it can be difficult to focus on anything else.
But when your living space is tidy and organized, you'll find it much easier to relax and unwind. You might even find yourself being more productive because you'll have a designated space for everything, and you won't have to waste time looking for things.
A tidy home can lead to a clearer mind, which is why it's so important to take the time to declutter and organize your living space. You might not think it makes that much difference, but studies have shown that living in a tidy space can boost your mood and improve your mental well-being. So next time you're feeling overwhelmed, try taking some time to straighten up—you may find yourself feeling calmer and more at ease.
#5 You Can See What Really Matters.
When everything is out in the open, it becomes easier to see what is truly important to you. Whether it's an item with sentimental value or something with functional significance, seeing and accessing the things you use efficiently and love daily makes your life a lot easier and more enjoyable.
Organizing your home can also help you focus on the things that matter most to you: spending time with family or having a designated space for your hobbies. When everything has its own place, you can easily find what you need and use the things you love without having to wade through a sea of clutter.
Conclusion
We hope this has inspired you to take time out of your busy schedule to declutter and organize your space! Trust us—you won't regret it. A little bit of effort now will save you time, energy, and money in the long run. Not to mention, it will leave you feeling happier, more relaxed, and more in control. So what are you waiting for?